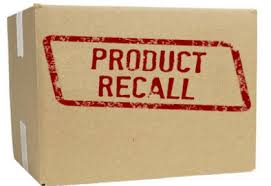 In order to provide rapid first line support to all our clients, we offer access to a 24/7 global incident response centre. Located in the UK, this contact centre is manned by multi-lingual, experienced call handlers who are available at all times to respond to live incidents or accept the reporting of active claims.There is an extensive partner network across the globe of highly specialised, vetted providers in a wide variety of areas. These partners allow us highly localised support to clients in over 60 countries around the world. Throughout the claims process, central oversight and management is maintained to ensure a consistent experience for all our customers.
24/7 Global Incident Response Centre +44 207 2208500
*   100% Lloyd's security
*   100% LLOYD'S SECURITY
*   3 PRODUCTS TO CHOSE FROM:
1. For automotive and consumer products

2. For food and beverage manufacturers

3. For restaurant food borne illness
*   ROUGH INDICATIVES
Rough indicatives can be provided off a liability proposal / slip or from simple turnover of sales by product type information.
*   BROAD APPETITE
We have a broad appetite across industry types, we typically avoid base food ingredients (e.g. flavourings) industrial building materials, oil and gas, pharmaceuticals, tires, trading risks, whole vehicle/chassis, baby/infant goods or anything with a marine or aviation applicability.


 
 *   COMPREHENSIVE BRAND AND REPUTATION PROTECTION

Following a well-publicised recall event, it is essential to protect your company's brand and reputation. Often it will need to be entirely re-built for the product that was affected. That's why we include cover for specialist crisis media management during and after the event, as well as advertising and promotional activity in the immediate aftermath.
*   MALICIOUS PRODUCT TAMPERING AND EXTORTION

As standard, our policies provide cover for malicious tampering or alteration that gives rise to a product safety issue. In addition, cover is provided for extortion demands made as part of a threat to tamper with your products. 

 
*   SOFTWARE PRODUCT SAFETY

Technology is an increasingly important part of the product design and manufacturing process. That's why we include cover for recall events arising from safety critical errors made during the production, programming or coding of software elements of an insured product.
*   RECTIFICATION COVER
Following a recall event, our policy covers both premise and product rectification costs, including cleaning and recalibrating of buildings and equipment, salaries, product replacement, re-distribution, and much more. This is one of the most significant areas of cost when dealing with the aftermath of a product recall.
*   BUSINESS INTERRUPTION COVER
Not only does the policy cover the costs associated with responding to a recall event, but we will also pay for the loss of future sales whilst the product remains unavailable for sale. Our policy typically covers a period of 12 months but can be tailored to specific circumstances.
*   ANCILLARY PRODUCT RECALL COSTS
Any incident will incur a large variety of ancillary costs, such as those for an investigation, for storage, transport and labour and also for disposal and destruction of damaged goods. Our policy takes these costs into account and provides cover that is both comprehensive and extensive.
*   WIDE RANGE OF ENDORSEMENTS AVAILABLE
We can also offer a wide range of endorsements to tailor coverage for specific needs. Examples include Customer Business Interruption, Retailers' Expenses, Specified Religious Product Treatment and Extended Business Interruption.
*   PRE-INCIDENT CRISIS CONSULTANCY FUND
Our policy also includes a fund to pay for expert independent crisis consultants who provide a range of useful services designed to avoid and mitigate product recall incidents. For instance, the fund can be used for establishing a crisis plan, public relations training and crisis simulation training, to name just a few options available.
Click here to access downloads