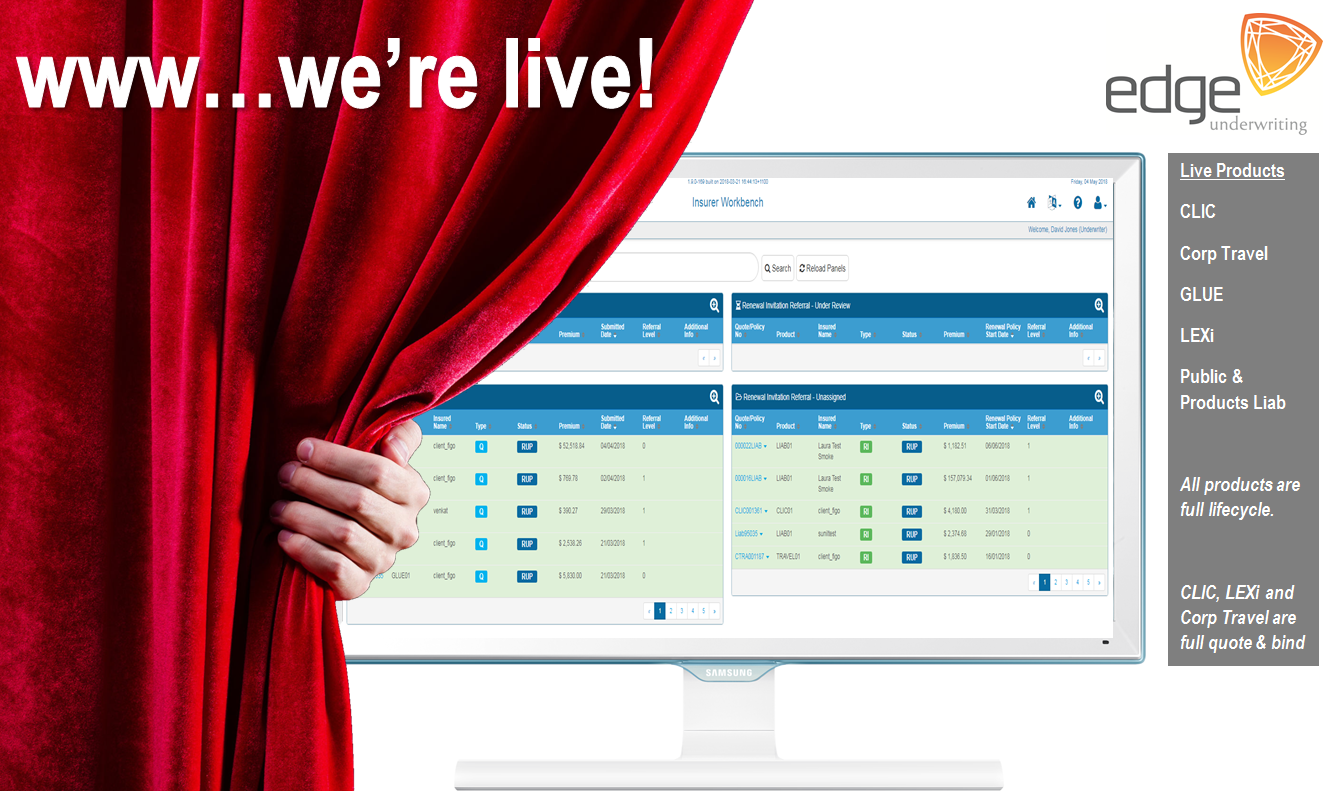 If you already have your username & password, click on the broker workbench portal link below or select broker workbench from the main menu. 
If you would like a username & password, please contact us.


When you speak with any of our highly experienced underwriters you are dealing direct with the decision maker. The very person who is assessing, evaluating and quoting the risk.
Underwriting at it's best, underwriting as it should be….….welcome to the edge of underwriting.