Click here for our contact details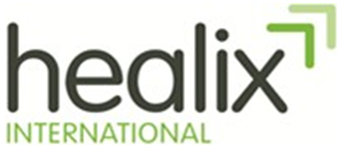 100% Lloyd's security
Security you can trust.
Broad definition of Insured Persons
As well as covering all Directors (executive and non-executive) and all employees, our policy also covers contractors, consultants, accompanying family members, defacto and partners, and family members travelling unaccompanied to meet the insured person.
Broad definition of Journey
As well as covering standard business trips, our policy also covers all associated leisure travel either side of the business trip and pure private leisure travel for Company Directors, CEOs, CFOs, Company Secretaries, General Managers or any senior employees with direct reporting lines to those specified above and their accompanying spouse / partner and/or dependent children.
No pre-existing medical condition exclusion
Assuming you are not travelling against medical advice.
No terrorism exclusion
($1m aggregate applies to nuclear/chemical/biological terrorism).
No Age Limits
On most sections.
No Pregnancy Exclusion
Other than on Section 1 – Personal Accident & Sickness. This is vital cover under the overseas medical costs section as some inferior policies exclude medical costs associated with normal births.
Tailored Solutions
If you have a book of business and would like to discuss a manuscript wording or scheme, we are here to help. Some examples of what we have been able to include are:
– Own vehicle excess
– Death by Specified Sickness
– Insolvency / Financial Default cover
– pure leisure travel for unaccompanied family members
New Claims
Please have your client complete our claims form (see download section below) and email it to: claims@edgeunderwriting.com.au.
Advice on New or Existing Claims
If you would like to discuss a new or existing claim, please contact our claims handlers – Corporate Services Network ("CSN") on:
Phone: +61 2 8256 1770
Email:  claims@csnet.com.au